As a way of thanking all of you, your MDM family brings to you...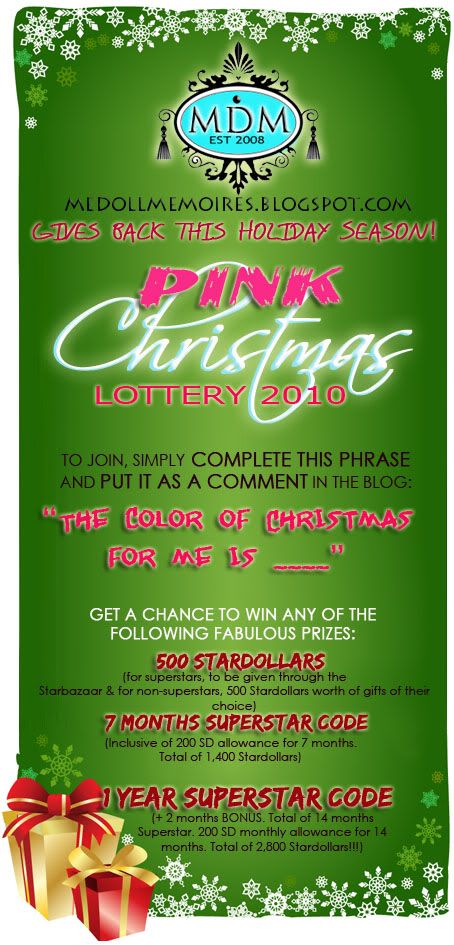 There is NO right or wrong answer!
Just complete the phrase and tell us what is the COLOR of CHRISTMAS for you.
Put your answer in a comment on this blog
(preferably on the LOTTERY PAGE / TAB above)
for you to be assigned a lottery number.


The winners will be drawn on December 25, 2010!!!



Good Luck to all of you!!!