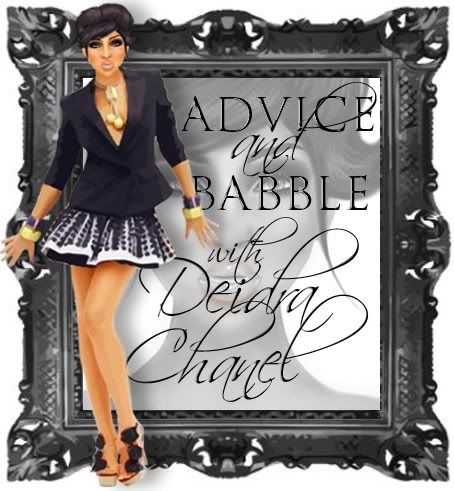 Hey you guys! One thing I have always wanted to do is to share my advice and views on something sooo.. I am starting an advice column :D
Maybe 2 or 3 times each
week
I will answer questions that YOU, the readers, ask me!
It can be anything you want/need advice on, curious about, or wonder about me :)
But please, be mature, don't try and ask me something like '
Are you a virgin?
', or anything that is way too sexual towards myself. You may ask, but I will answer it over Formspring and you may not get an answer, more like only a witty reply.
So please, ask you questions below in the Formspring box :D And if you want it to be anonymous, click the '
Hide my name
' box.
How do you like this idea?
Love, DEIDRA
<3