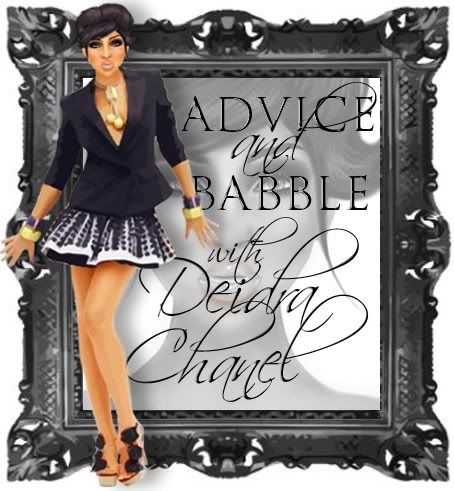 Hey guys, its me again.
I would like to thank everyone who gave me such kind words in my last post, it really means a lot to me! :D
But back to what I planned to talk about was me-doll bodies.. Odd topic right? But seriously I want to touch on this subject. On Stardoll, old features like only the few skin tones and hair use to bother me greatly, so, why can't they update the body editor too?!
Really, isn't it normal for most (if not all) of us to instantly put her dollies in double zero size on Stardoll?
The sad truth, it is. Which I can of really hate that the plus-sized doll is easily made to look trashy, unless you know what you are doing of course.. And really.. is it me or does the 3rd size for girls give you man shoulders?
In the past, my me-doll wore the third size options because I am proud to call myself big, but then its just, its annoying to find all these clothes that look good on the skinner me-dolls, but then on my large-and-in-charge on, it looks like a slag.. Which brings me to this point - its just like the real world..
Everyday girls and guys look in the mirror and hate themselves because they are not model sized or that they don't think their clothes fit right or that they don't have an attractive, proud to flaunt, body type. And that sucks. But when you look at it, the skinner you are, the easier it is to find clothes! And I can see the same thing is thought on Stardoll.
And to be honest, the size chart on Stardoll sucks anyway, I mean really look..
1.) The small body: To be honest, to me, they both have the body of a 12 year old boy, except.. why are the boys thighs so big if he is suppose to be skinny? And really.. the girls body in this size has NO chest what-so ever! But hey, its okay to be 12 year old boy sized.
2.) The medium body: The male torso is such bull to me, the body is beefy.. Beefy is not bad, don't get me wrong, but really, how many guys in the real world you know are that buff? But again.. why are his thighs so huge.. they are touching.. While for the girls, the top is okay, it actually has a cup size! Too bad its pretty much an A. And the hips just are..
3.) The large body: Here's the thing for me about the guys large body.. its not that its fat.. its okay to be big. But.. so, pretty much, you're tellin' me that.. if a guy isn't stick thin or have an 8-pack.. he is automatically fat?! And AGAIN.. whats with the huge thighs.. As for the girls I think it look okay, but still, mannish shoulders and slutty outlook for clothes make me hate that size on Stardoll.
My idea is that you should be able to adjust the bodies more, but, I know it will not come to be because:
Obviously. But really, it shames me that if I want a more larger doll that it will have mannish shoulders.. Over-all, its all not fair! Why should it look bad to be big? Everyone is beautiful no matter what size, so why does it have to be so odd to see on a virtual fashion game site?
But enough about what I think. So answer me these questions..
So whats your me-doll's size right now? (Top & bottom)






Is it the same size as you in real life?
What would you like to change about your me-doll's body?
Love, Dei