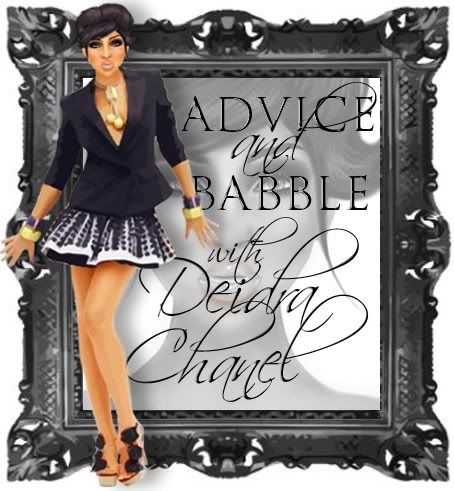 Hey guys, its me, Dei!
Ask yourself, when will you want to say no to Stardoll?
That's a question I have just now recently asked myself. But to be serious, when?
Added on to the collectors bug, the need of LE & Antidote, and the want to feed off our Stardoll social lives and society, it gets hard to picture yourself leaving the website itself. Really, to be honest, only reason I am still on Stardoll is because I love the Stardoll we made, not Stardoll.com themselves. I love to read gossip blogs, look at magazines and fashion lines, and I love a party or too. And for the most part, the friends you've made though Stardoll! Its okay to have friends, no matter how far they are, they can always be your buddy.
But everyday I notice more members actually permanently leaving for good.. which is saddening, but, is actually something I am okay to accept. We have two lives, real life, and Stardoll life. Weird right? But its true! Don't actually tell me in real life your closet is as big(or small) as it is on Stardoll, or that you dye your hair everyday, or is actually that dark(or light!) skinned when you are not. And the number one thing that I think is that, just because you are popular on Stardoll doesn't mean you are in real life! And vice versa, give or take.
But really, you can't say you don't like this fantasy we live in, now can you? I mean really, you right now reading this post, if you deny that fact that you like your Stardoll fantasy life, then why are you still on Stardoll? You are saying you don't like the endless outfit combinations or choices, to be whatever you want to be, the socialization, or the blogging? Get real.
On Stardoll you can be another person, you can be yourself! Its what you make it. Some people are more open, and not afraid to show their faces, and some, we still ponder their look and type. But truly, you can't prove them right or wrong, so why bother.
But then eventually on Stardoll, sadder things happen.. Some girls(or boys) may become extremely addicted to the site.. BUT, that is something you can't really stop from starting, people are addicted to anything, including internet programs/websites. But those addictions lead to loss of social life in real life, back problems, carpal tunnel, even depression! And while on the flip side, we may have to just.. let go. Now, personally, if I wanted to leave Stardoll, I believe I could.. But there are those who are in love(give or take about what part) with Stardoll, not just as a website, but at what they have been given to view and perceive as fun. But then there is when you get older, you may grow a bigger social life, fall in love, go to college, get a job, start a family, lose family, and many other reasons a person would depart from the site.
We will all grow old of it, when will you?
Love, Dei
P.s.Click the ad below if interested! And please spread the word! :D
Click