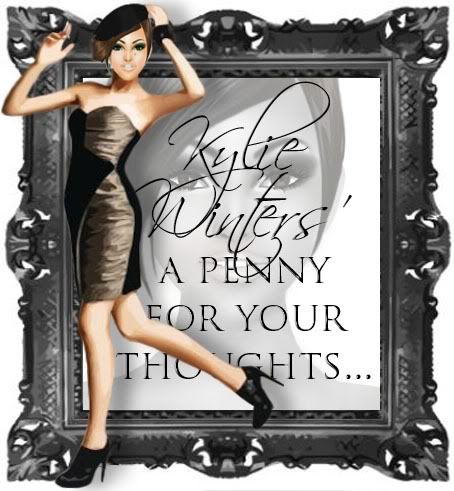 Don't you just love the banner Noelle made?
Hi there, I'm Kylie, or on Stardoll, missricopenguin. Yeah I know, super embarrassing nickname. But what can you do about it?
Like everything, it has it's own story to it. Usually when I visit someones suite I don't take all that much notice of their username. I mean, it's just a couple words right? If I remember correctly it took me an hour or so to create a nickname I liked. I'm pretty sure I made a few random accounts before I settled on this one.
So today I decided to take more notice of people's nicknames and a few funny things popped into my mind when I read them.
The first thing I my mind came to when I thought about Jenny's nickname was something extra delicious! I don't know if they are sold outside of Australia, but if they're not you're missing out...
Aero chocolate! Chocolate filled with delicious
bubbly mint
.
I love this girl! Her name is Ayla and she has one of the most amazing sense's of style! Whenever I visit her suite I pronounce it "SillyGirl", I have no idea if this is how it's meant to be said, but it reminded me of this song...

Eva Simons - Silly Boy [HQ Official Music Video]
Uploaded by Ashelia. - Explore more music videos.
Why you being silly boy?
I love the word "Roar", I have no clue why. Anyways, when visiting this girl's suite I couldn't help but think of a certain lion...

Isn't he a cutie? ;D
How did I not notice this before? Ashley is like the complete opposite of being the Queen of Mean. That username should probably belong to someone more suited to the title...

Like Regina George?

-----
Who knows if these things were even crossing these girls names while they created their Stardoll accounts. But I know the next time I visit Ayla's account I'm gonna have Silly Boy stuck in my head, and if I ever see NikkiGOESrawr ever again I'm going to start thinking about The Lion King.
So I'll end this post with a little bit about my username.

How did I come up with missricopenguin?
.... well you could say I was named after this guy...

His name is Rico and he's a penguin.

Madagascar: Escape 2 Africa is an epic movie.

I'll leave you with a question:
How did you come up with your username?
x