Hello! And I am back with another For Or Against!
My topic of choice this time is.. *drumroll*, Sexually Active Minors!
I don't know how to just describe the history of the reason why teens have sex.. but I will tell you that..
---
a long time ago, before and during the Middle Ages, as soon as you had your first period you were considered a full grown woman and can be married as young as 11 and it was common for you too see a 12 year old mother. But after such times, the age limit people were allowed to start a life started to increase for various reasons. But usually the same idea stood that you shouldn't have sex before marriage or else you were considered a harlot.
And growing into the 18-1900's, people started to stop just throwing themselves into marriages as fast and easily as they have before, and romancing before marriage was more the rage. And then the swinging 60's came around, and sex became more of a free and fun-loving activity and people of all ages, including teens, wanted to share with everyone at the time. So around that time sex started to be a thing a person just.. did.
(Photo from the 60s/Summer of love)
And then, in the 1980's, the first sexually transmitted disease formed, HIV/AIDS, and though at first people only thought gay men got it, then it started to spread heavily, and so then people started to use protection more often. BUT, over the years teen pregnancy greatly started to increase as well as the number of teens who are sexually active in the world.
(Teen model/mom)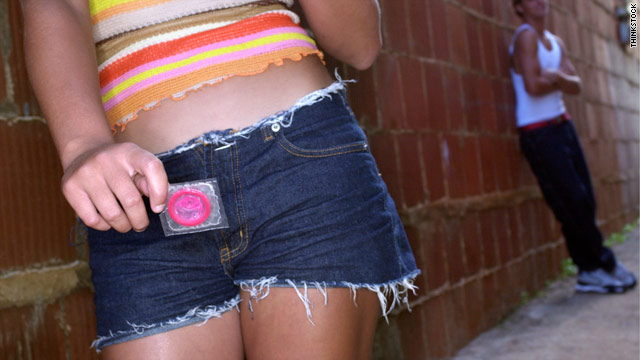 And even though protection is even more enforced than ever, and that there are even a larger scale of diseases and infections to worry about from sex, more and more teens grow to do it because of various reasons.
---
Now, the reason I chose this topic of choice is not because I personally care about sex, but because I am curious about the opinions of others about your morals on sex before the legal age in your country.
In America, you can freely have sex with anyone over 18 after you turn 18, but it is considered illegal to have sex before 18, even if you both are under the age limit. But in some states, the age of consent varies. Like in my home state, you can have sex at the age 16 and can with anyone 16 and up as long as they are within two years of age of you. (Ex. If I were 16, I could have sex with an 18 year old, if I were 17, I could have sex with a 19 year old).
In some countries, the age can be as low as 12 for minors to have it, and others just do not care even though they hold laws for or against it. AND there are different laws for same sex sexual relations also, so not every place even allows it at young ages. Did you know that?
But it is rather ironic because parents usually can't stand 'the talk' to be said in schools, while they most likely haven't even told their own kids!
---
But in today's day and age, sometimes teens do just want to have fun and do whatever they like, and just throw their bodies around like its not to be cared for. And some girl's get their feelings seriously hurt from a guy who pushes her into where she is either forced into having it or left with a broken heart. While other teens just like it, so they say, and think 'you're a loser if you haven't had it yet'. And it can cause girls and boys of younger ages to be slutty or promiscuous, and doing things such as
sexting
or
cybering
over the internet with people in place of actually doing it for real.
But then on the flip side, there are the ones who find a suitable partner and don't feel the need to wait until marriage and decide that 'they are the one' to loose their virginity to. And that they want to only have it with that person. Or just a smart teen who doesn't care to be like everyone else but doesn't rush into sex and uses protection/birth control wisely and checks themselves out for any issues. But not many are that self-aware.
---
The cons of teenagers, I think having it would have to be:
Teen pregnacy
STIs/STDs
Breaking laws.
Morals being broken (depending on the family or religious views)
Teens personal reputation
Peer pressure to have it, the "Everybodys doing it." statement
(Teen boy regretting having sex)
And the pros would have to be:
Freedom for the child
Fun*
Teens thinking it is cool
---
Really, this is a huge moral issue, not really a life changing issue.
So please tell me below..
Are you FOR or AGAINST minors being allowed to be sexually active? And why?
Do you think its an issue or not?
Did your parents give you the Birds and the Bees talk?
Love, Dei