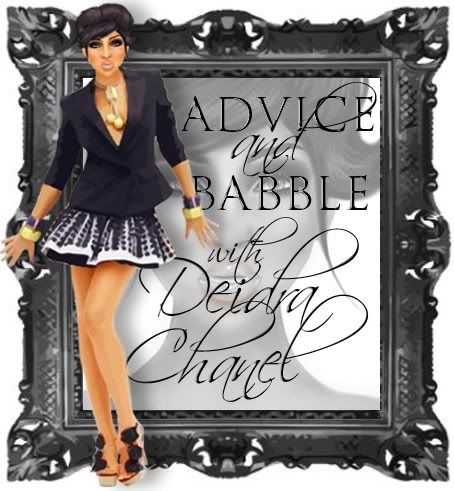 Hello beautiful Dollywoodians. Is that a gun in your pocket or are you just happy to see me.. :)
But no, I am here to introduce myself personally to all of you fabulous bloggers. Lately I have been very busy so I am glad I do not have to deal with too much anymore, at this point, so I can be more relaxed and it leads me to fall into the fantasy world we dub 'Dollywood' a.k.a., Stardoll.com..
Its scary to think.. I have been using my very account, To_Royal, for almost FOUR years now.. Its funny to look back and think of the past. If it was as if it was yesterday..
When I was around 11 years old, I was a huge fan of paper-doll dress-ups online, they were so fulfilling for my tween fashionista flair (I dare you to say THAT five times fast..) that I wanted to show in my dress-ups. Mainly I would always be on the look out for new dress-ups on this website called DressupGames.com. And then one day I got bored of them not updating for a minute, so I started to check out the websites they had listed.. Which led me to discover Stardoll.
All Stardoll was to me back then was a website with tons of paper-doll dress-ups! Seriously, I couldn't give a flying flipping hotdog about 'Fame, Fashion, and Friends'.. And then one day I discovered that you could actually save what dress-up creations you created.. with an account, funny right? So then I made an account.. with the prefect name to suit me.. I remember, it was PrinCessDei, when I was about 11 or 12.. I have no clue if that account is still around or not, so..

Eventually, after a laptop mishap with lasted over half a year of no internet, lead me to buy a computer.. I forgot the account's password,
sooo
, I decided to start over new. So in April, 2007, when I was 13 years old..
To_Royal
was made.. No clue what Stardoll had to offer and yet to discover the drama filled world we now call
Dollywood..
To be continued(?)
This is the story of how I came to be introduced to Stardoll.
How were you introduced to Stardoll?
How long have you been using Stardoll overall?
If me talking/telling you guys stories about things, me or other people, actually entertains you guys, please, PLEASE, tell me in the comments.
And if you hate it, tell me that too. :)
And also, if you have any question or wonder about anything I wrote here, please ask me in the comments! :D
Love, DEIDRA
<3