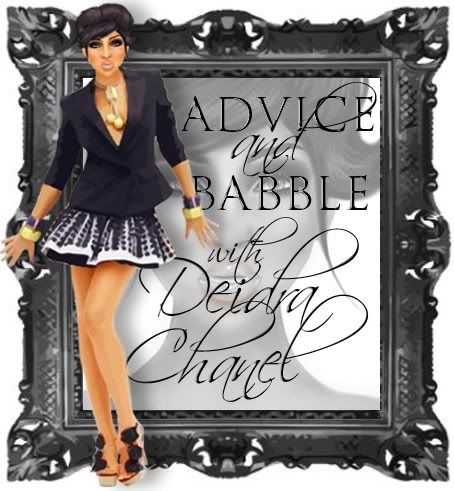 I don't care if you read this, so if you hate my posts, whatever.
The reason I am making this is to just get something off my mind. I wish people were more honest. That's all.
To be honest, lately I have been going through problems.. I will not discuss them on this blog, and I feel that nobody would even care to know, so why bother. But pretty much, seeing comments likes these make me just want to leave.
I am going to be completely honest. I am sensitive.. So yeah, pretty much you can call me a cry baby. I don't like it when people are mean to me, and hateful remarks tear me up on the inside. In a way that is too serious for me to discribe. To make a long story short, and to just get it off my chest, pretty much, its really easy to make me upset, and I mean REALLY upset, sometimes to the point where I cry..
So yeah, I can see half of the people reading this calling me a liar, or retarded, or stupid, but I don't care right now.
Its easy for me to feel degraded, my bad for being that way. I care too much. Okay?
Hence, why I actually started the whole string of post.. This may sound dumb, but the reason I wanted to do this is to try and help people, so that I could help them not be as bad as me.. Stupid, I know right?!
But really, if people hate that idea SO much, or find it SO boring and uninteresting.. it would be really really nice if someone had the balls before now to tell me.. To add, yeah, I get easily embarressed and hurt when I feel that way, so, seeing those types of criticism really does make me see the big picture.
People are mean. And I should probably just get over it, which I will.. to be honest, I am very gullible and forgiving.. But still, I hate when anyone is harsh to anyone about something. No, I don't think the comments made in the past and now are that harsh, but still, I think people should in general should learn to care for others, you never know whats going on in other people's lives, and so, if you dislike something or feel the need to bash them, I believe you shouldn't aim to make them appear completely retarded to everyone else, but rather try to help them see the faults and push them to improve themselves.
But anyway, I guess I should end this post since it really is pointless to you guys, so adios.
Love, Dei
P.s. I will not be doing Ask Dei anymore due to the fact that obviously it was a dead series. No, I am not a quitter, but I can see its not going anywhere anytime soon. So if you want to proceed to bash me, call me a failure. Then so be it. But I will now only answer questions sent to Formspring on Formspring.
And for the record, I told you guys that I was not answering stupid questions like 'Are you a virgin?' So don't get mad at me for answering it ON FORMSPRING like I said I would. And for the record, I proudly am a virgin.