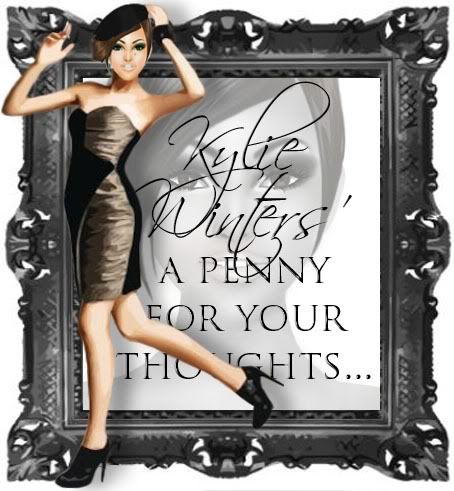 Rares.
Need them, want them, got to have them.
Wherever you go you hear about 'rares'. And no, I'm not just talking about DKNY and MKA RC. Tonight my little brother bidded on something on ebay called a 'beyblade' [I think it's called that. It's got something to do with Naruto I think], in short, it's this spinning toy thingo.
Anyways, I asked him, why couldn't he just buy it in a shop in town? That's where he bought his other one.
He told me, very eagerly, that you couldn't get it there, that it was
rare
.
Of course I instantly thought of Stardoll and our growing need of rares. You could almost call it an obsession. We spend all this money on these clothes, for what though? So we can brag to our friends that we have such and such? To feel above others because we have what they don't? Or simply to fill a void in our lives with such clothes?
Or because we just feel like we have to have these things, that we will be terribly disappointed and that the world will end if we don't purchase all these things; newsflash people, we don't have to worry about that until 21/12/2012. :D
Now, I'll bring up the topic of the next LE season, which we have seen in spoilers. Let's take a look, shall we?
Pictures thanks to Stardoll's Most Wanted.
Umm okay.. they're interesting enough? In my opinion, definitely not worth spending money on.
I have a couple of questions for you guys though, and be honest... even if you have to do it anonymously!
1) How many of you genuinely like this collection?
2) And how many of you will be spending your money on these clothes, just because they are Limited Edition?
Tell me, hmm... if I get enough responses I'll try and make a graph of your responses and I'll post it. :P
xx
P.s I caved and bought superstar.. but I'm not royalty. :P