Every so often, this blog will be featuring people who served and or are continuously serving as true inspirations for people, especially to young girls, around the world.
As Isabella and Noelle go back to their roots, one name popped up as a first subject for this post.
Anna. The Anna Bayle.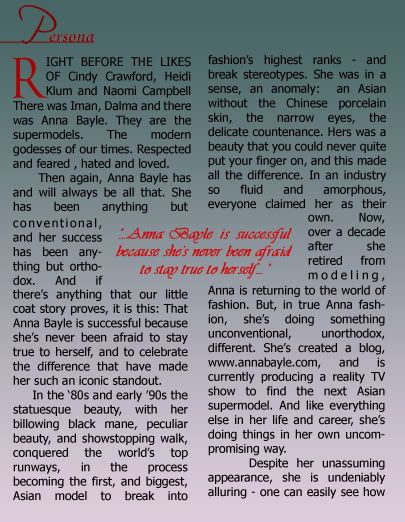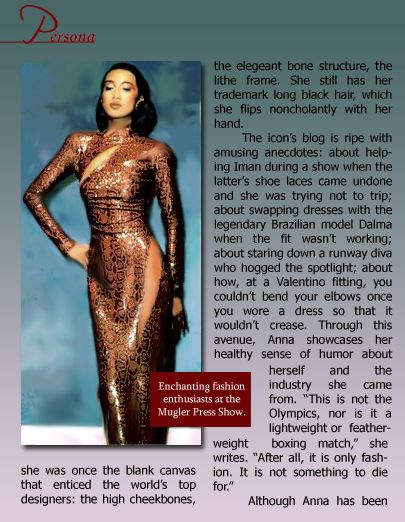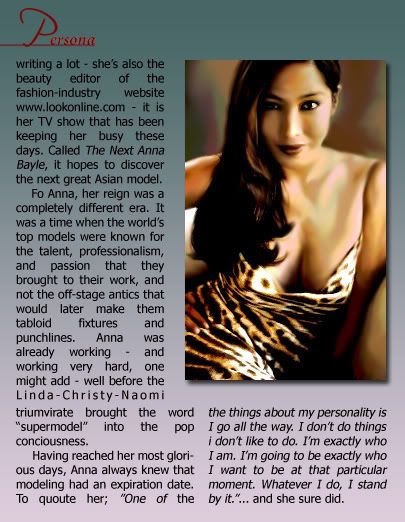 As one of the most popular models in the 90's, of course it didn't come as a surprise when an artist made mention of her "Anna Bayle Walk" in one of his compositions...