If you are hiding under a rock and did not know, the Grammy Awards are very soon. All the glamor involved in dressing up for the amazing Grammy's is not unknowable to you and me. If you have ever watched real shows about stylists that dress celebrities, you would notice that these people spend hours getting dressed for any red carpet, so the for the one and only Grammy's they try to go all out. Have You SEEN Lady Gaga's outfits for this event?
Whomever you are routing for for "Record of the Year", "Album of the Year", "Best New Artist", and more, not many agree, but when it comes to the fashion, I think a bulk of us can agree- Disgusting or I Caliente!!
Best Dressed: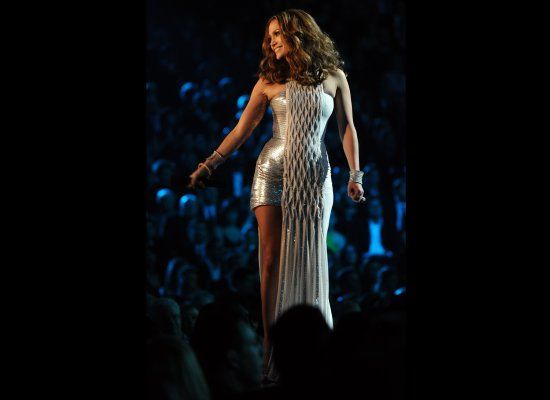 Jennifer Lopez: This woman has legs that even Kim Kardashian is definitely jealous of. Her visage is stunning, and when you pair it with this striking one of a kind dress and Louboutin Heels, you cannot go wrong.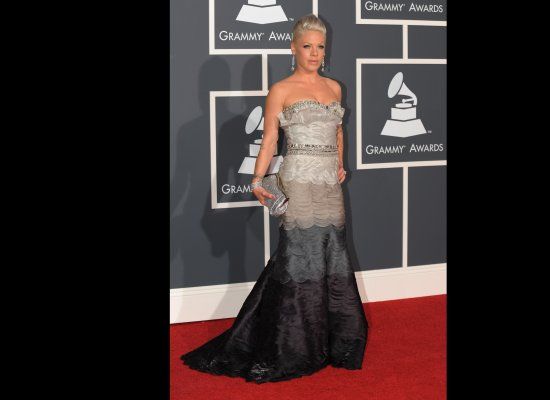 Pink: Elegance at it's best. Pink Is a total rocker chick, and I think the fact she could put this into a gorgeous Grammy worthy dress is wickedly incredible.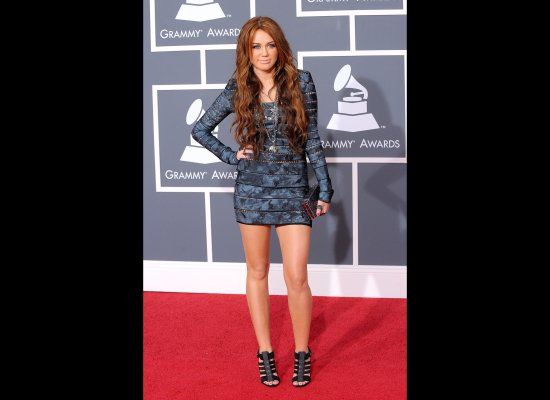 Miley Cyrus: OK, C'mon, whether you like her or not, you have to admit this ensemble is edgy, and beautiful.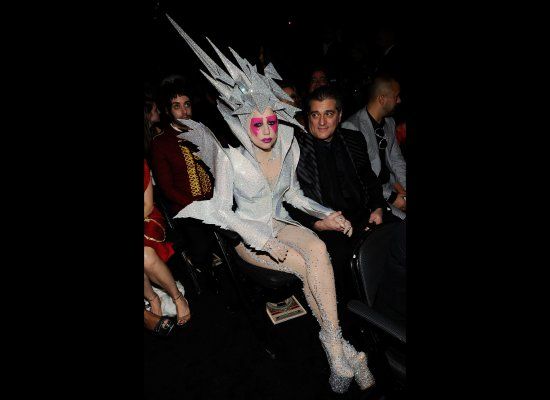 Lady Gaga: Whether I gave you a caption or not, I think You'd know who this is (You know, unless you are trapped against your will in the deserts of Saudi Arabia). What can I say, I'm so "Speechless".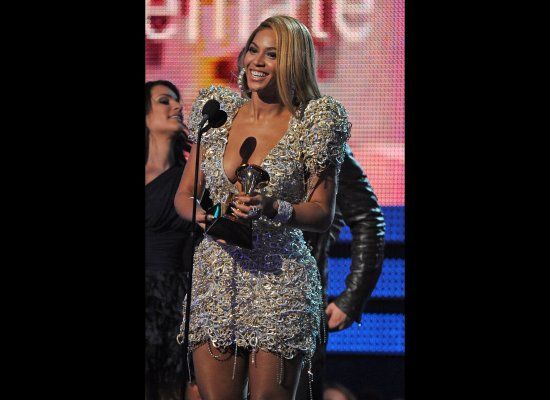 Beyonce: Queen B has hits and misses, but this dress definitely puts her where her music is- On the top of the charts. She shines in this piece with the high shoulder, the V neck, and the glistening metal chain looking material.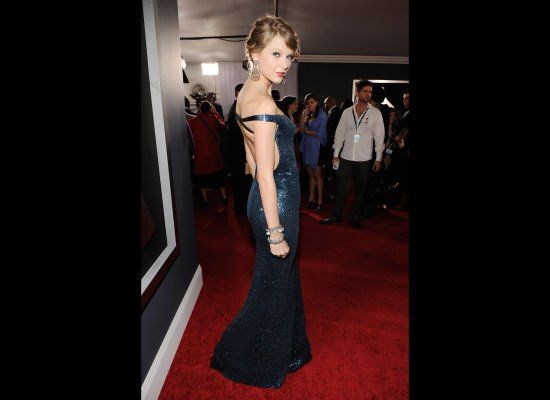 Taylor Swift: Miley Cyrus's Bestie is right on this list with her. Taylor's Jewelry is stunning, the cuff and earrings are nice touches to this DRESS! The Dress looks like metallic blue material, and not everyone can pull off metallic colors on a floor length dress- To the Grammy's! This bold choice definitely works.
From Beauty's to Beasts... Here are the
Worst Dressed: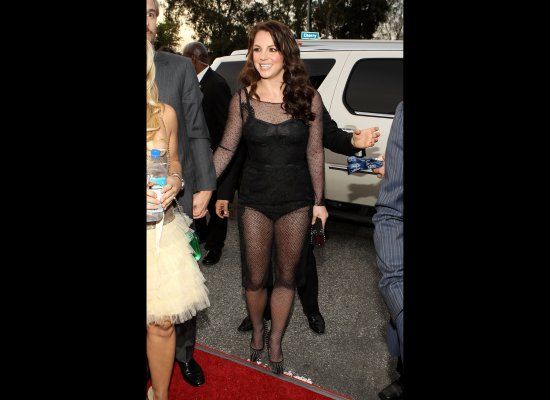 Britney Spears: It's Britney Baby! NOT. It's an ugly ass baby in this outfit. The song "Hold It Against Me" culminated to an apex of #1 of the Billboard Hot 100s List, but This outfit doesn't show an artist that has reached into that category in her career. I am Puking as I type.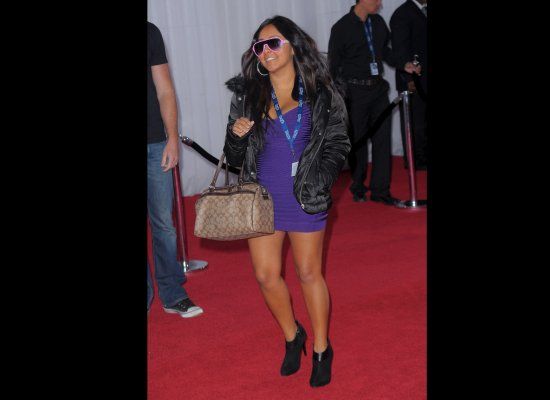 Snooki: Helllllo! It is the Grammy's not the Club. Showing up in sunglasses is just sad. I guess she doesn't get where she is at. I love her so much, but this is a straight NO. Like, No. Just No.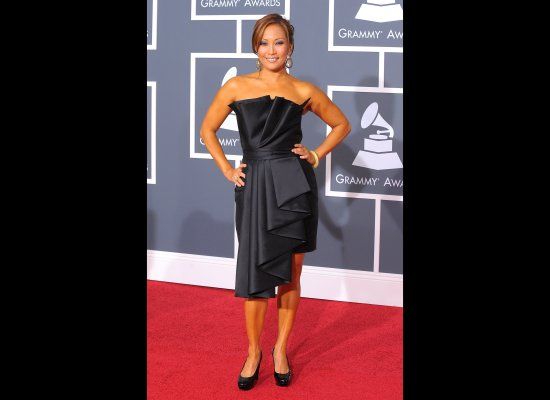 Carrie Ann Inaba: Call Linda Now from the Stardoll Fashion Police, some one wore a blanket to the Grammy's... and Is she wearing heels, or pin held up flats?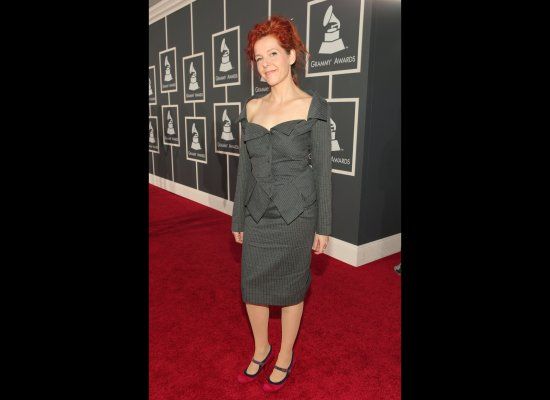 Neko Case: What was she thinking? Looking at this makes my head numb, just- Next!
Random Guy: Just when you think you are sick enough you look at this, and you LOL, say WTF, and realize OMG he is not wearing pants -.-"
Yes, Citizens wear pianos, lace, shimmer, and head pieces, and I LOVE to blog about it!
I just cannot wait to see this year's fashion. Until next time, xxJucii