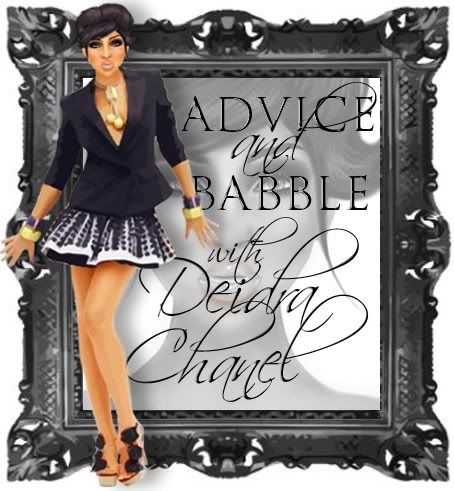 Hi guys! My lovely friend along with her partner have starting the most best idea I have seen in a while! Though a school isn't new to Stardoll, but this isn't just any school, its a school of BLOGGING!
I think this is really what is needed, to be honest. I remember constantly when I did 'Ask Dei', people were begging for help about blogging and such, and I found it sad.. I wish I was a better help for those who didn't know how to explain blogging to them that much.. But here, blogging will be explained to the T and help YOU excel with your writings!
The owners/professors of the blog school are
xxevie23xx and my dear friend Welsh_witch, have already started schooling, but students can still enroll!
I don't really know much about xxevie23xx, but Rhiann(welsh_witch) is a very VERY good writer/blogger! In the past, she had a very sucessful blog, and at this moment, we actually have a blog together, but its in need of a fresher-upper! But believe me, she is the best and so, you should at least check out this project if anything, maybe even a follow would also be a big help too for yourself and them! I really want to see this thing come through!
I am positive that if you read the lectures they have in the future, they are sure to help you in later in your blogger life to succeed and achieve!
Check out their blog HERE!
What's your opinions about a blogging school?

Do you think you are a good blogger?
Love, Dei