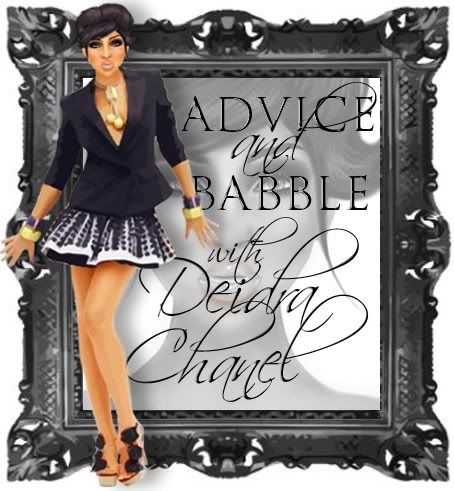 Today I log into Stardoll and see another boring update to the site, but this time, it caught my eye.
I read (skimmed) though it to read that they have indeed change their business and whats on the site now. And we can see that they are also trying to focus on us and our parents to 'look after' us.
(click to enlarge)
What's said above is basically saying that.. depending on our ages and our 'parent's' permission, we now have limitations on the site other than being SS or not. I find that nice yet weird by so many means. I mean really, I could always do what I wanted to do on my computers in the past, so I would be pissed (if I wasn't 18 now) if I had to ask my mommy and daddy to let me play on a paperdoll site!
(click to enlarge)
I suggest you read this one for yourself! It was shocking for me to read.. pretty much Stardoll is saying that they want to get to know us better..? I guess its a way of saying they want to us to help them improve the site with our information... whatever. Sounds like a load of bull, you don't need a phone number Stardoll! And another thing I forgot to highlight is the need of an 'instant messaging address'... What? Stardoll wants to send me messages over Skype and Msn now? Hah!
(click to enlarge)
I like that Stardoll is saying now that if they see members in harm that they will try and refer them to some type of help. But to be honest, I doubt it. AND, not the part that says "but not limited to eating disorders, self harm, suicide, etc." What? So if a person is hurting THEMSELVES, you won't help them..? Wow. Just wow.
And now, if you get caught giving away your password, if they do something to your account that you didn't desire, like hack it or steal or spend money, you can't blame them for it, which is good I suppose.
(click to enlarge)
Ah, my last picture, and its another lovely add-on to the terms. The 7th term basically says, if you made something, good or bad, you own up to it. So it might mean when members make clubs, parties, posts, or designs with bad language or messages in it and that they will pay the price maybe?
The 8th part is basically saying, 'if we like your stuff enough, we can use it all we want to, and you can't do anything about it.'
The 9th part worries me the most, it also confuses me the most. So.. does it mean we might not be able to make graphics anymore..? It clearly says we aren't allowed to make use of Stardoll material.. does that include faces, bodies, and clothes? Most likely, but I have no idea..
And the 10th part is creepy to me.. even after you are deleted, Stardoll STILL stores your infomation.. *shivers* What if they called me or something?!
There are a few more terms but those were the points (in red) that I found more interesting to actually read.
Your opinions on the matters?!
Love, Dei