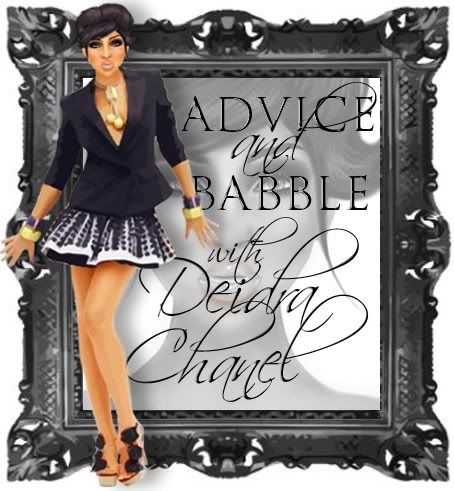 Hello, remember me? Dei, remember?!
I feel like a ghost, I've been 'around' but not really, I have been so occupied lately, its ridiculous!
So here is my month to just relax! Hence why.. this month for the Classique Awards, there are no awards ceremony.. I don't think its anything to be sad over but still, I like to update you guys so you know. They will be back for May though, so stay tuned!
And so, for your sake, so we all can take a break from being all formal and dressed up, I am throwing this party for TCA and for YOU guys! :D
(click to enlarge)
I am sorry if you feel like I am 'whoring myself', but honestly, I'm not! I only want to have an event for everyone to enjoy themselves and have fun with this fun theme and with fun people! Is that so bad?
By the way, the theme IS talking about being/dressing in the nude, like you're nude, nature-like, or hardly dressed! (But in a classy way)
There will be a two lists for outfits: classy and nasty. try your best to be close to nude and still be classy! (but really, you don't have to dress as the theme to go! Only if you want to be on the list)
Hope you can come :)
Love, Dei
P.s. HAPPY BIRTHDAY TO ME. (it was yesturday, hee hee)